Webinar April 01st : How to Financially Quantify Access Risks and Automate Mitigations in SAP
How do you save money while improving control of your SAP environment?
Managing user access risks in your SAP landscape can mean having to review Segregation of Duties (SoD) reports that are overwhelming and time-consuming. In large organizations, there may be over one hundred people, each spending a significant amount of time each month, reviewing custom reports to see if an SoD violation has occurred somewhere in the business. Often countless hours are spent looking for where a material SoD conflict was actually exercised, and if it was exercised, was it for a trivial amount?
When good people find no violations month after month, they can become increasingly less interested in rigorously doing their monthly reviews. Consequently, when someone does materially violate an SoD rule, it can go unseen because the work to find and address such violations has become haphazard after months or even years of finding nothing.
Automated mitigations to the rescue!
Automated SoD mitigations can provide a simple, efficient answer to your user access risks. They can help you to financially quantify your access violations. By automating mitigations every business transaction in your SAP environment is reviewed without staff impact and you catch every suspicious transaction and transaction pair. Furthermore, because your risk owners can see the actual financial value of the suspicious transactions, they can prioritize based on how much money is at risk. In short, your team is never interrupted unless a material risk is identified and 100% of SoD violations are found and flagged for the appropriate reviewer.
Join Asokkumar Christian, Product Development Manager at Security Weaver, and Ashish Sabharwal, Senior IT Consultant at Security Weaver, as they describe how to automate SOD mitigations and to work on the risks that matter. In their presentation, Asok and Ashish will discuss how to overcome challenges that can delay automating SoD mitigations and give examples of companies that have implemented and reaped the benefits of automated mitigations.
Click here for details on how to attend the webinar event, and to view the recording following the live session.
Here's a sneak peek into our previous webinar. To watch the full recording, Join our Security Weaver User Group on LinkedIn.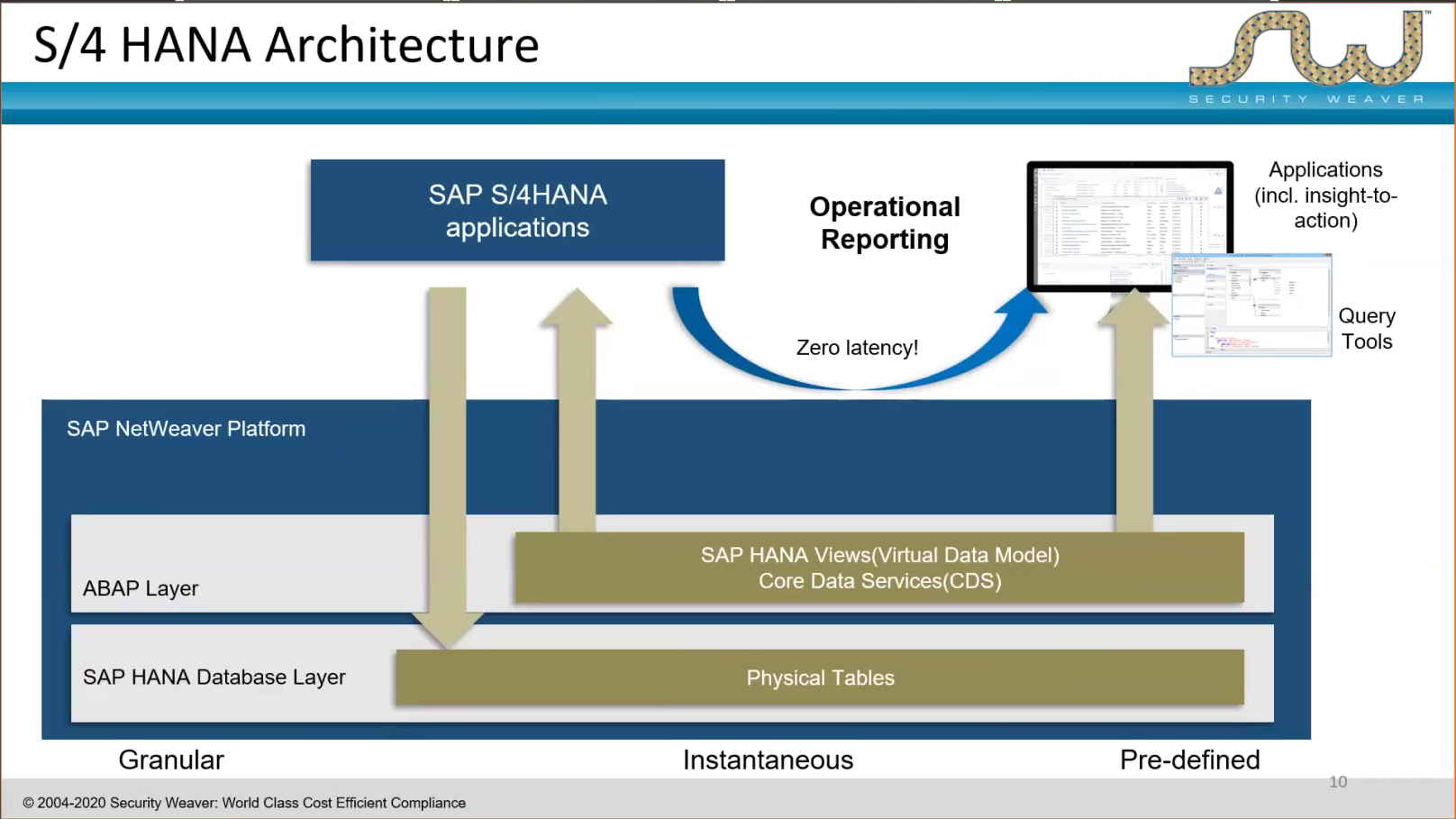 Sep 24, 2020 - SAP S-4HANA _ Fiori - First Things First by Ashish Sabharwal & Asok Christian
Watch the introduction and high-level overview of SAP S/4HANA and Fiori, explain their basic architecture, and discuss the benefits of conversion and how to go about it.
Watch Full Video