Webinar April 15th : 4 Ways to Handle SAP Security Authorization Errors

How do you deal with authorization errors in your SAP environment?
It is common for security administrators to spend a large amount of time and energy resolving end-user access issues. Authorization errors occur for a variety of reasons. These errors can be a result of a role redesign project, a change in responsibilities of the end-user, new development being moved into production (like custom t-codes).
Avoiding authorization errors and addressing them as they arise can be time-consuming, so streamlining the process can substantially benefit administrators (who spend less time troubleshooting and resolving issues) and end-users (who spend less time escalating issues and waiting for them to be resolved). At the end of the day, security administrators have one goal in mind: ensure their end-users have the access they need to do their jobs.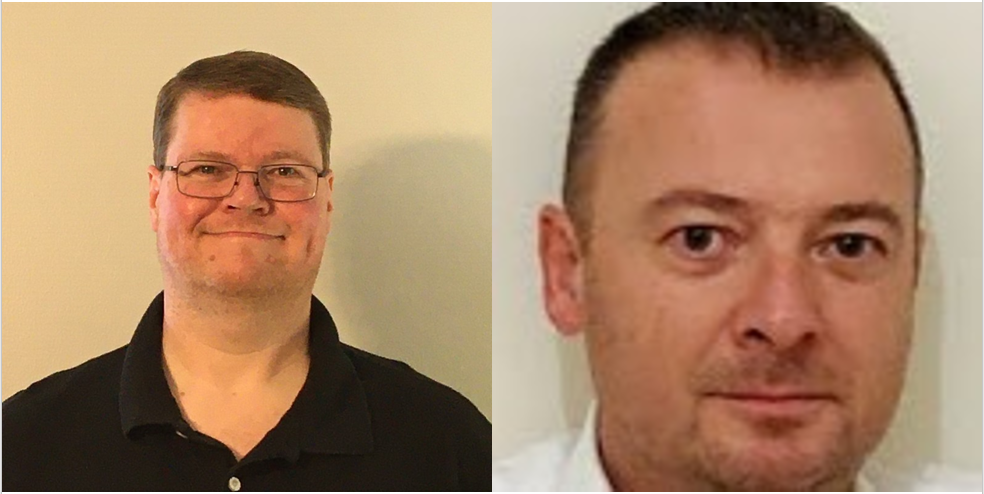 Join Devin McLaughlin, Senior Manager of Client Engagement & Global Service Delivery at Security Weaver, and Andy Hartly, Senior Product Manager at Security Weaver, as they discuss ways to streamline authorization incident management.
Click here for details on how to attend the webinar event, and to view the recording following the live session.
Here's a sneak peek into our previous webinar. To watch the full recording, Join our Security Weaver User Group on LinkedIn.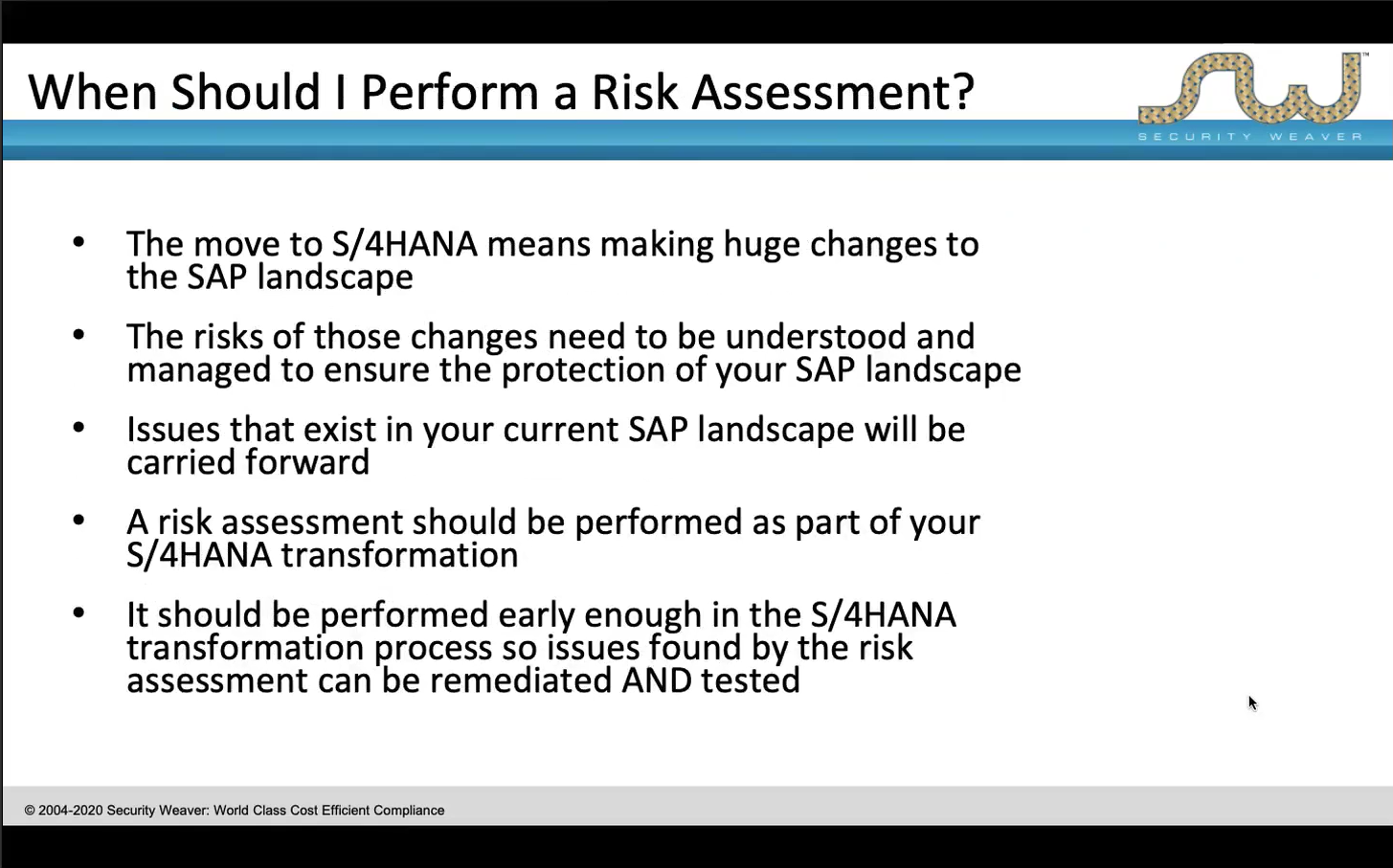 July 02, 2020 - 5 Key areas in an SAP security Risk Assessment by Devin McLaughlin
Learn how a security risk assessment can help your organization increase control and eliminate security issues.
Watch Full Video