Webinar December 02nd : Key Ways to Streamline Your SAP Access Certification by Kapish Rathi

Is SAP access recertification too costly?
Maintaining the right access in your SAP environment is a challenge. Recertification can disrupt busy managers and IT staff. To minimize the time spent by managers and role owners on compliance activities, security administrators must provide managers and role owners with relevant user data so they can make rapid and informed decisions.
However, even with the right data, manually emailing role owners and managers, tracking participation, following up, updating SAP access based on replies by management, and maintaining a sufficient audit trail is tedious and fraught with error. In order to minimize the cost of compliance while improving security, many organizations turn to automated solutions.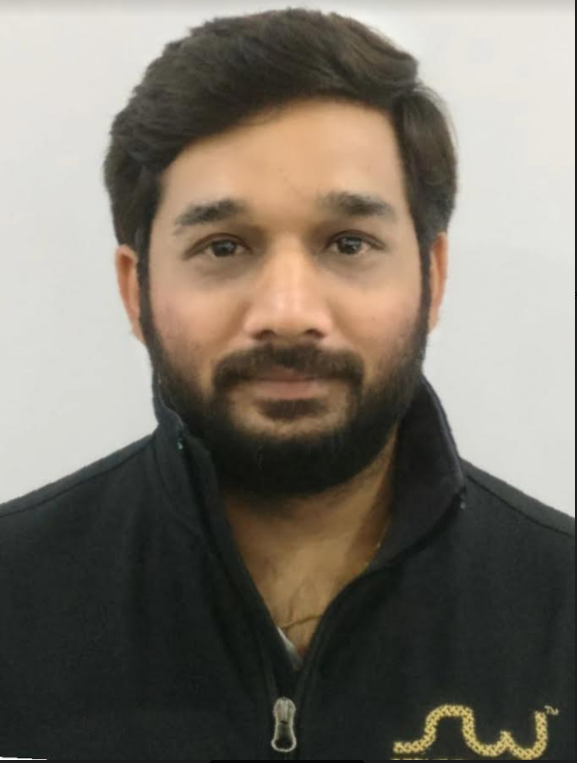 Kapish Rathi,
Associate Manager of Testing & Support,
Security Weaver,
Join Kapish Rathi, as he discusses best practices to consider before and during SAP access recertification, as well as what tools can help.
Click here for details on how to attend the webinar event, and to view the recording following the live session.
Here's a sneak peek into our previous webinar. To watch the full recording, Join our Security Weaver User Group on LinkedIn.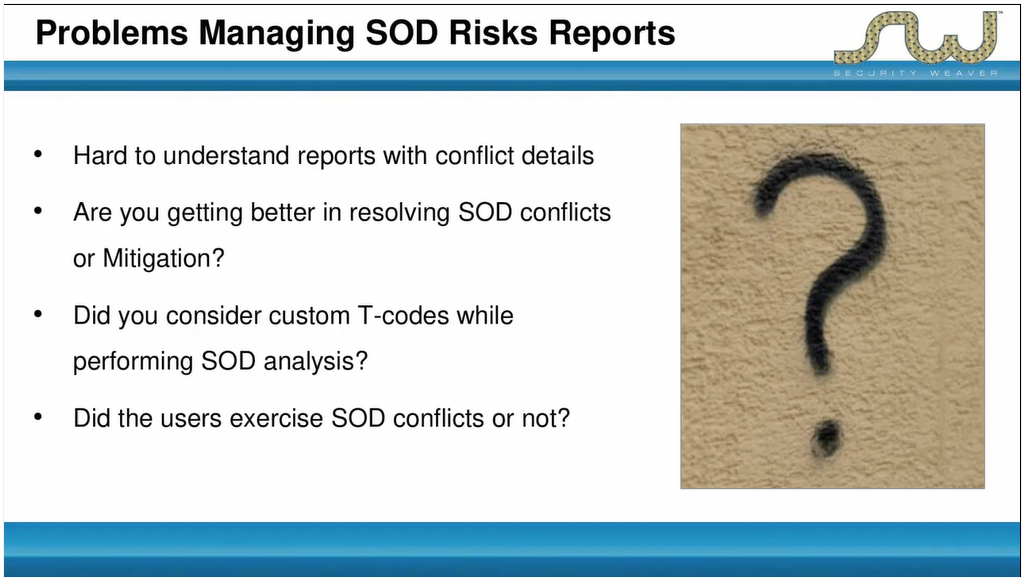 March 25, 2021 - 4 Key Reports for Managing SOD Risk by Kapish Rathi
Learn 4 key reports to run in your SAP landscape to manage your SOD risks. In his presentation, Kapish will expand on how to efficiently and comprehensively include custom T-codes in your reports, how to use comparisons between past and present conflicts to quickly see what needs attention, and how to focus on the risks that matter most instead of becoming overwhelmed by the many risks that may exist.
Watch Full Video